Acoustic
Research Laboratory
Underwater Acoustic Sensors | Signal Processing | Ambient Noise Imaging 
Autonomous Platforms for Underwater Sensing 
Underwater Communication Networks 
Bioacoustics | Deep Seabed Exploration | Glacier Acoustics​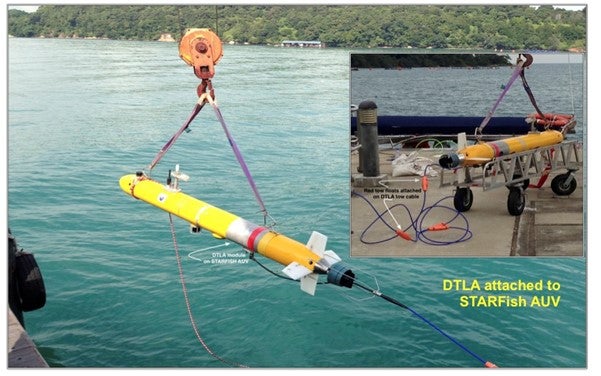 The availability of low power and miniature electronic components and sensors have made it possible to build arrays of smaller diameter and lightweight compared to
Articles from Affiliated Sites
The featured articles here come from affiliated sites like the Unet, Subnero and Earthzine.
Unet project has its origins in the ARL way back in 2004.The core technology called UnetStack, is an agent-based network stack that allows underwater network to be rapidly developed, tested and deployed. Unet has offered much of its technology as free open-source software to promote community collaboration, and continues today to advance its research and development of the technology.
Subnero
is a spin-off company of the ARL that provides commercial products and solutions to faciliate underwater wireless networked communications as well as in-water sensing and monitoring.
Earthzine
is an online magazine run by volunteers of the IEEE Oceanic Engineering Society (OES). ARL researchers contribute actively to this magazine, by taking on various responsibilities in the team such as Chief Editor, Board of Directors, Associate Editors and Webmaster.